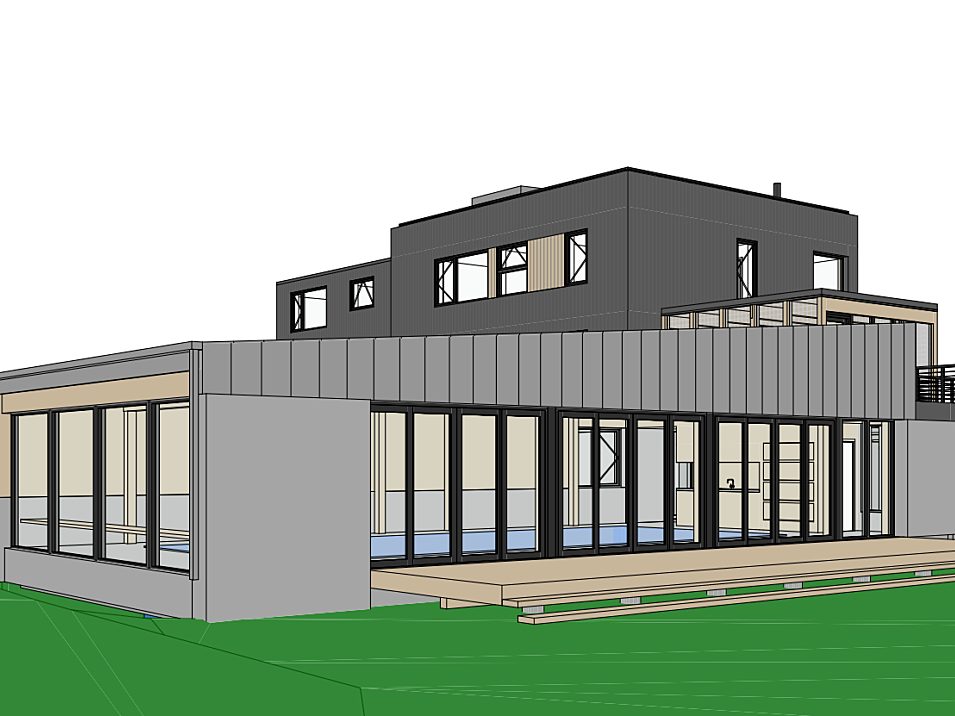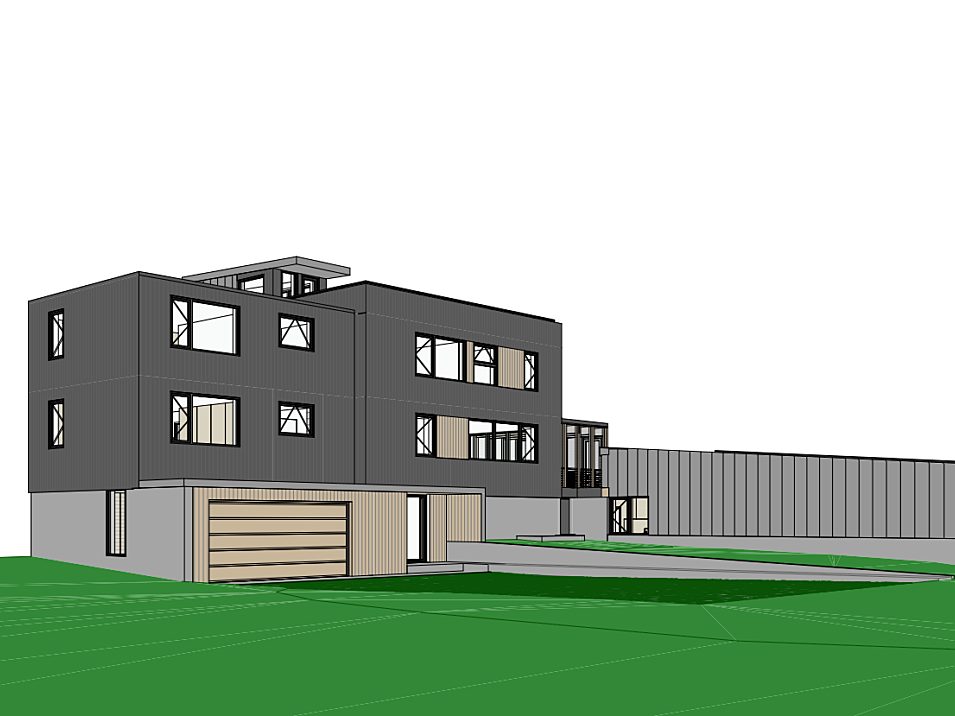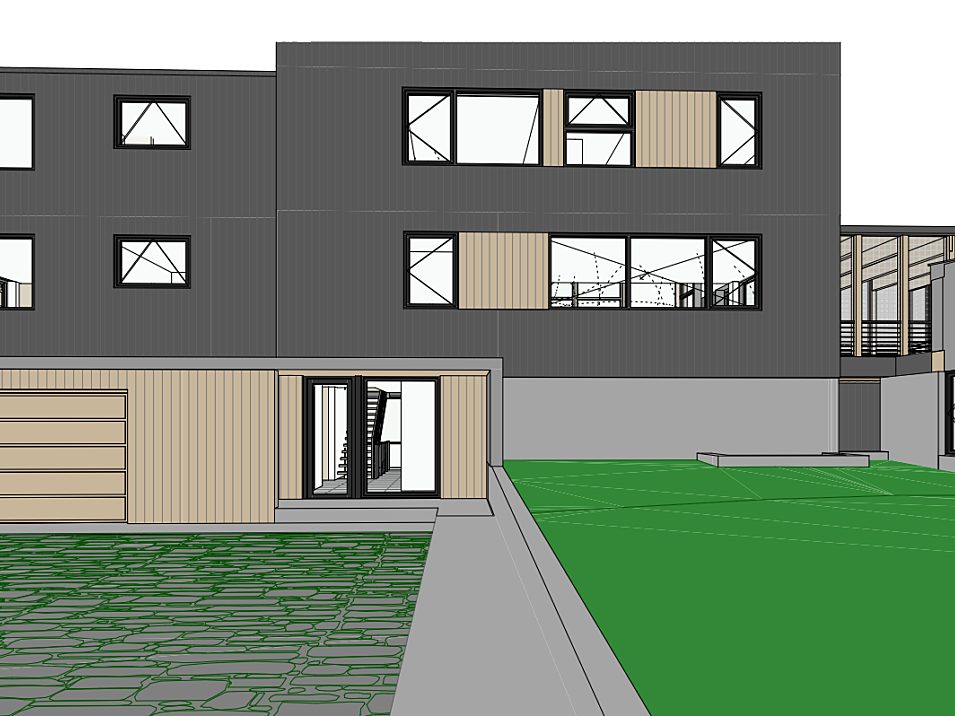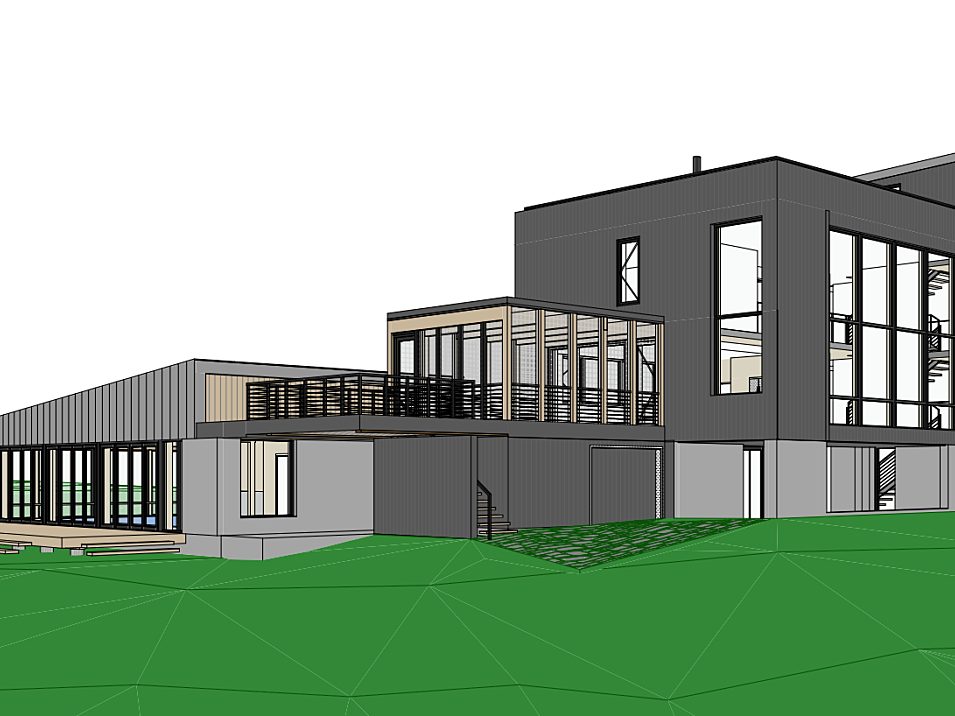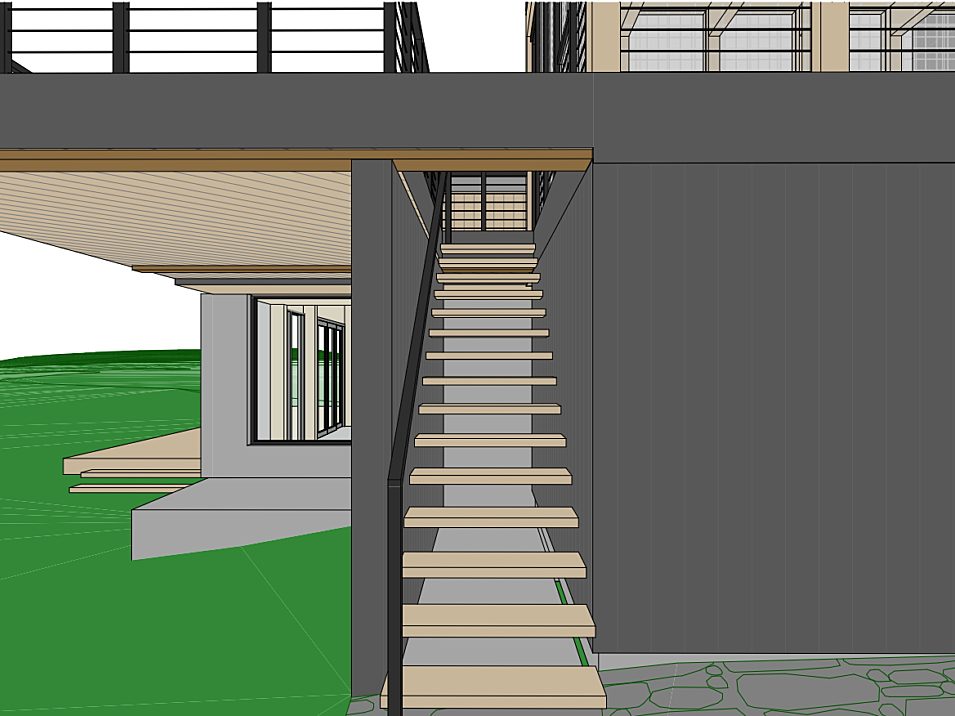 The Larson Rabin Residence is a custom-built house situated in the scenic Deep Creek Lake region of Maryland. This project boasts a stunning custom built house made of Cross Laminated Timber (CLT) walls and roof, with Glue-Laminated (Glulam) columns and beams. The construction of this house was done in collaboration with experienced architects, engineers, and builders, with a keen eye for detail and sustainability.
The design of the Larson Rabin Residence incorporates the natural beauty of the surrounding environment, with large windows providing panoramic views of the lush green forests and serene lake. The house is built using sustainable and eco-friendly materials, making it an excellent example of modern construction practices. The use of CLT walls and roof provides excellent insulation, ensuring that the house is energy-efficient and comfortable throughout the year.
The Larson Rabin Residence is a unique and modern home that showcases the versatility and beauty of CLT and Glulam construction. The project serves as a prime example of sustainable building practices, utilizing natural materials and environmentally conscious design choices. This custom-built house is not only a beautiful home but also a symbol of a new era in construction, where sustainability, durability, and elegance go hand in hand.
Building Type


Residential - Recreational Home

Mass Timber Scope


CLT Walls
CLT Roof
Glulam Columns
Glulam Beams

Sustainability


North American forests grew this much wood in 10 seconds.

This project kept 79 metric tons of carbon from entering the atmosphere.

This is the equivalent of keeping 17 cars off the road or providing clean power to 15 houses for a year.

Vaagen Timbers Services


Design Assist
BIM, Detailing, and 3D Modeling Work
Manufacturing and Material Supply
Construction and Installation Support
CLT Panel Manufacturing
Glulam Beam and Column Manufacturing
Mass Timber Milling / CNC Works
Factory Applied Protective Coatings
Mass Timber Hardware Connections Supply