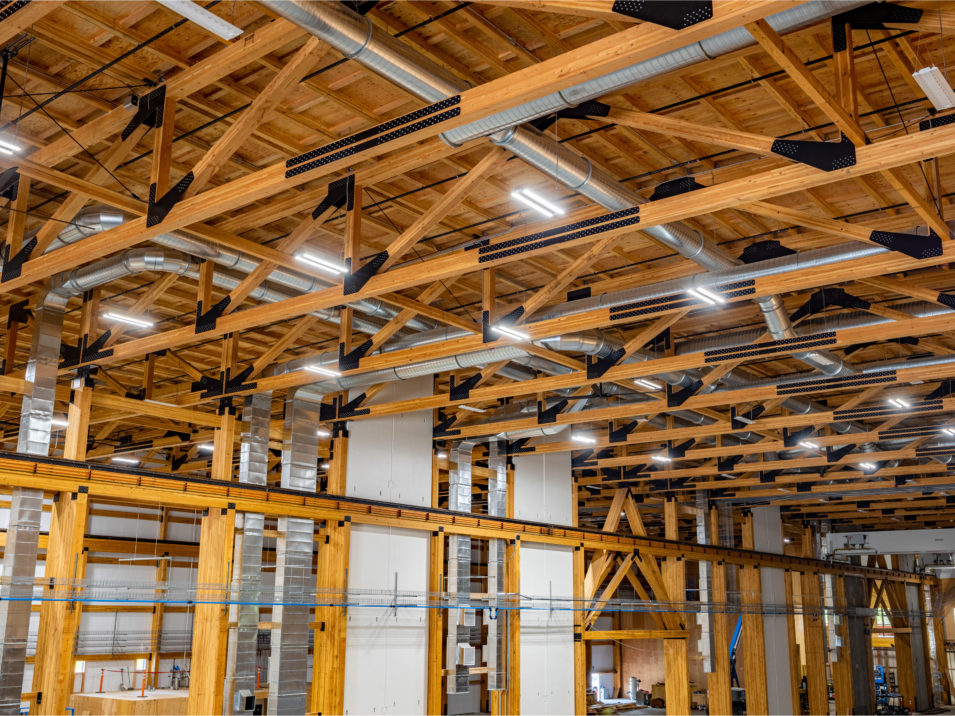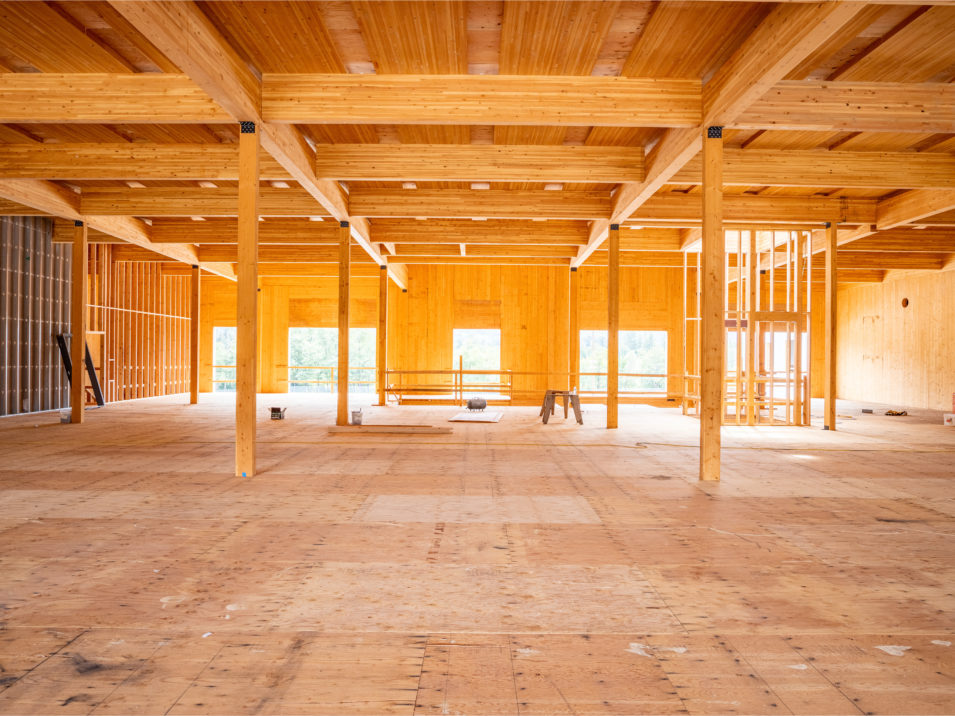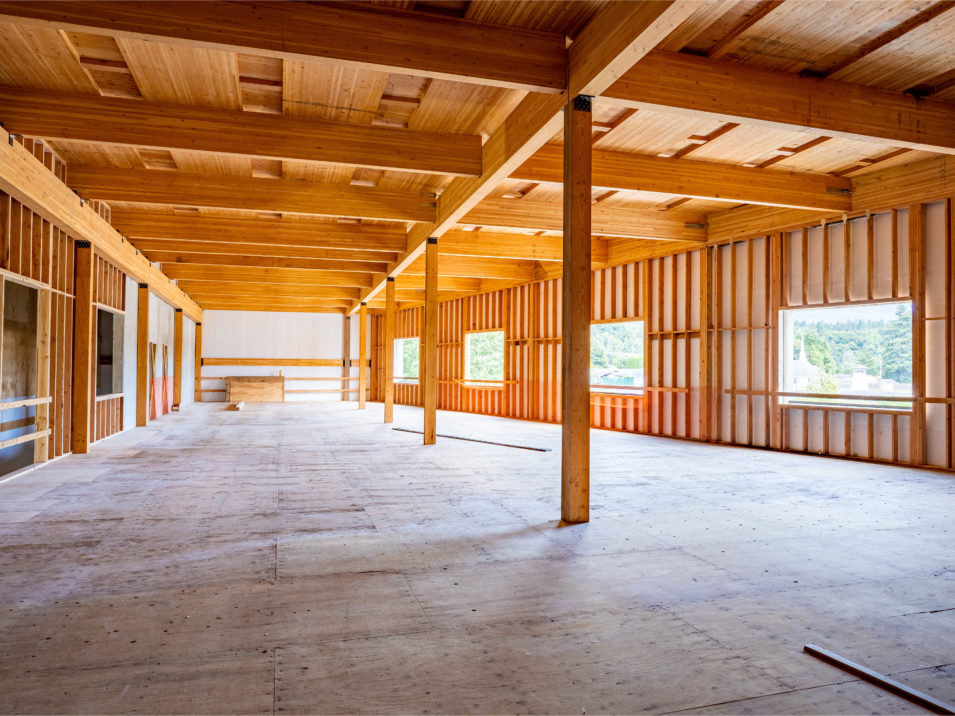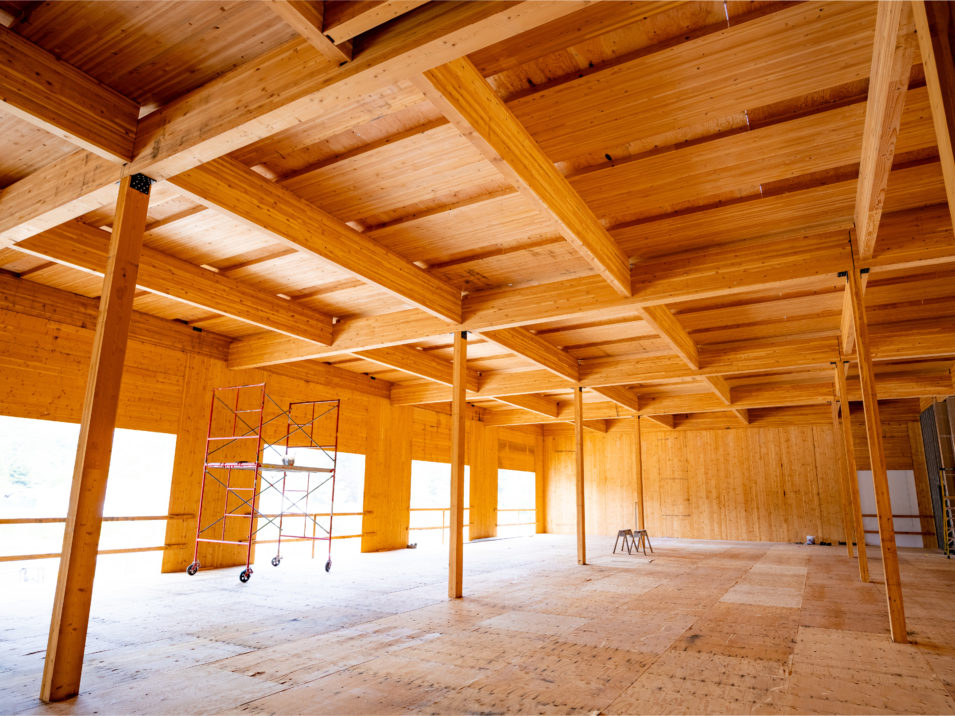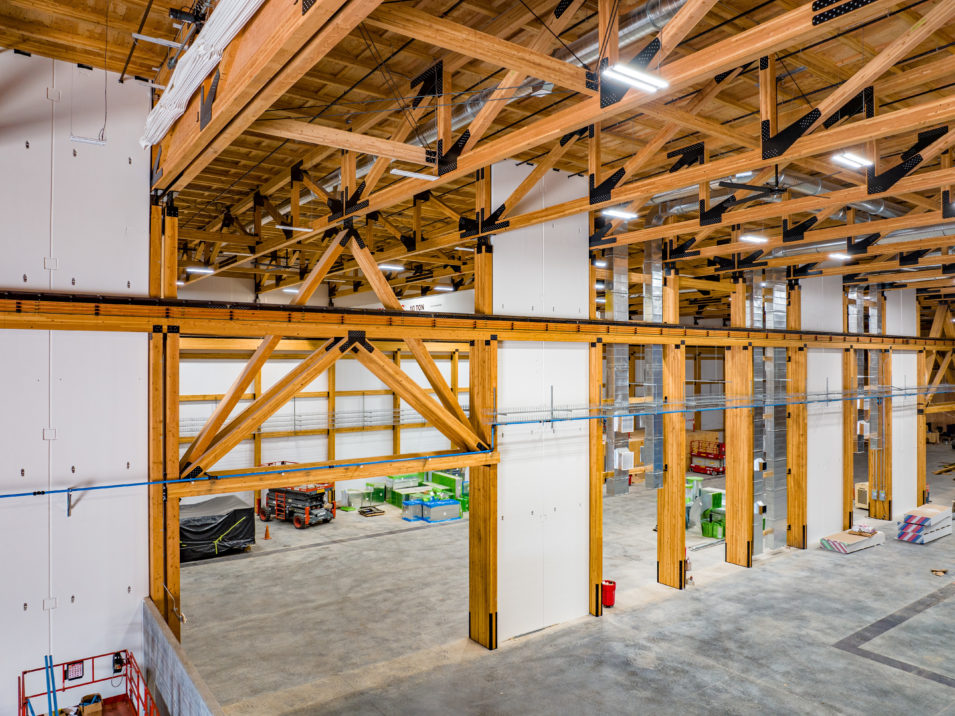 Janicki Industries B10, 185,000 SQ FT, Type 5B Industrial Manufacturing Facility, Mass Timber Project
2 acres of roof dedicated to solar
130,000 SF 1sft floor foot Print
13,000 SF first floor office space
48,000 SF 2nd floor office space
7,000 SF 2nd Floor Manufacturing Mezzanines.
102ft and 80ft Mass timber Trusses at 16ft on center and purlins at 4ft on center
55ft tall Concrete tilt wall lateral system
Wood shear wall lateral system
The manufacturing area supports (2) 10 ton cranes in each bay, four total. The bridge cranes are supported on glulam beams that are supported on shoulders milled into the truss columns. Each of the notches are reinforced with fully threaded fasteners.
20,000 sf 2 story office building: 100% CLT lateral system,
Post and Beam Platform framed with GLT floor and roof system with ¾" floor sheathing diaphragm.
Mass Timber Scope


CLT Walls
GLT Floors
Glulam Beams
Glulam Columns

Sustainability


North American forests grew this much wood in 569 seconds.

This project kept 4348 metric tons of carbon from entering the atmosphere.

This is the equivalent of keeping 937 cars off the road or providing clean power to 846 houses for a year.

Services


Conceptual Estimating
Design Assist
Architectural Design and Project Support:
Manufacturing and Material Supply
Other Miscellaneous Services