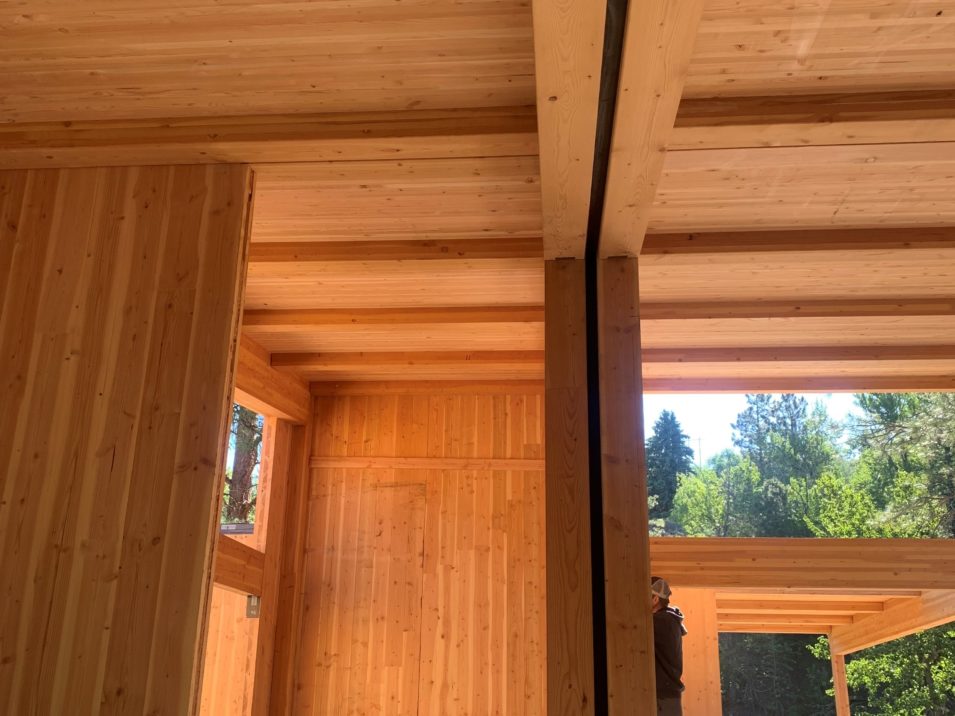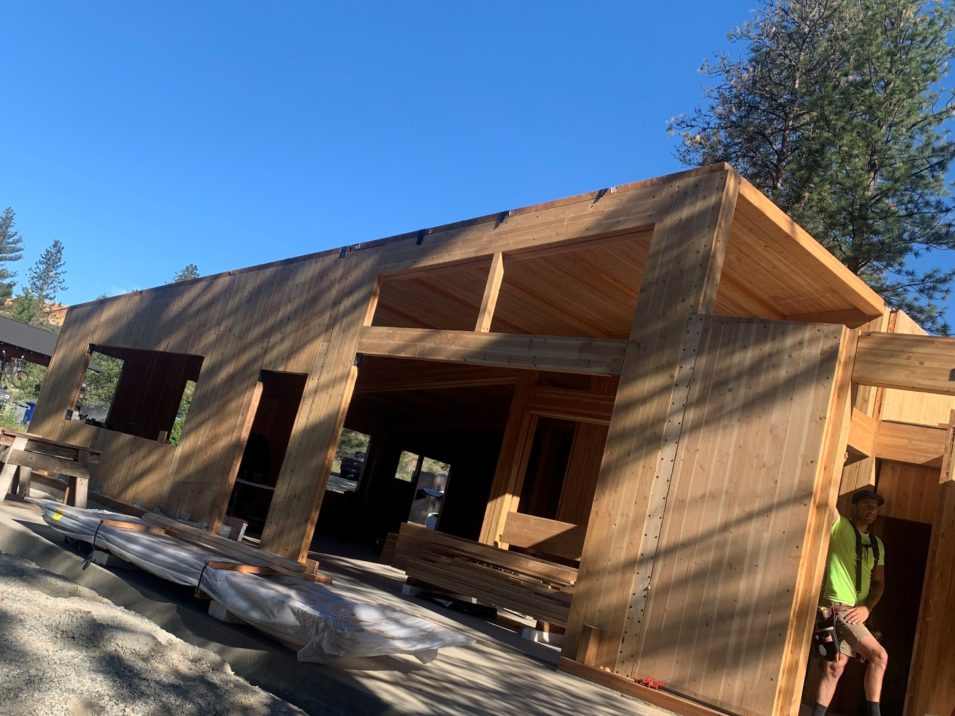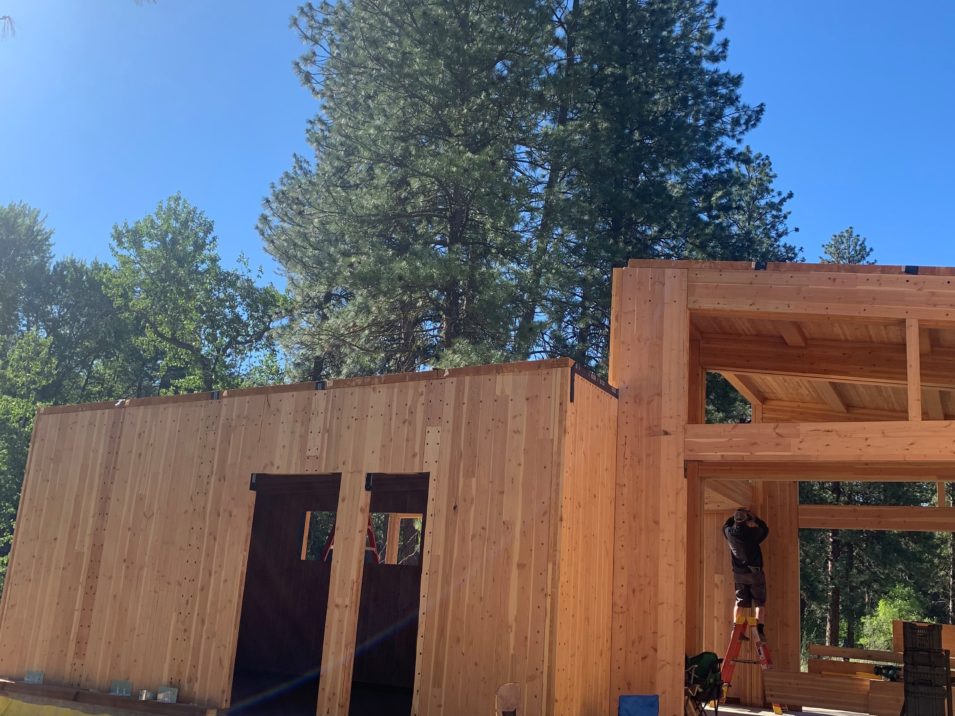 Douglas House is a custom-built residential project located in Winthrop, Washington. The project is focused on the use of innovative building materials and sustainable design practices to create a unique, environmentally friendly living space.
The house is constructed primarily of Cross-Laminated Timber (CLT) walls and roof panels, which provide a high level of structural strength and insulation while minimizing the overall carbon footprint of the building. In addition, the floors are made of Glue-Laminated Timber (GLT) planks, which offer a durable and sustainable alternative to traditional concrete or steel flooring systems.
To support the structure, the house also features Glulam beams, which provide both strength and aesthetic appeal. These beams are constructed by laminating multiple layers of wood together, resulting in a strong, resilient support system that is also visually striking.
Douglas House is a cutting-edge example of sustainable design and innovative building practices. With its unique use of CLT, GLT, and Glulam materials, it stands as a model for environmentally conscious residential construction in the 21st century.
Building Type


Residential - Custom Home

Mass Timber Scope


CLT Walls
CLT Roof
GLT Floors
Glulam Beams

Sustainability


North American forests grew this much wood in 14 seconds.

This project kept 110 metric tons of carbon from entering the atmosphere.

This is the equivalent of keeping 23 cars off the road or providing clean power to 21 houses for a year.

Services


Architectural Design and Project Support
Manufacturing and Material Supply
Construction and Installation Support
CLT Panel Manufacturing
GLT Panel Manufacturing
Glulam Beam and Column Manufacturing
Factory Applied Protective Coatings
Mass Timber Hardware Connections Supply
Edge Chamfering / Detail Work

Contractor


Methow Valley Builders Inc.

Mass Timber Installer


Methow Valley Builders Inc.