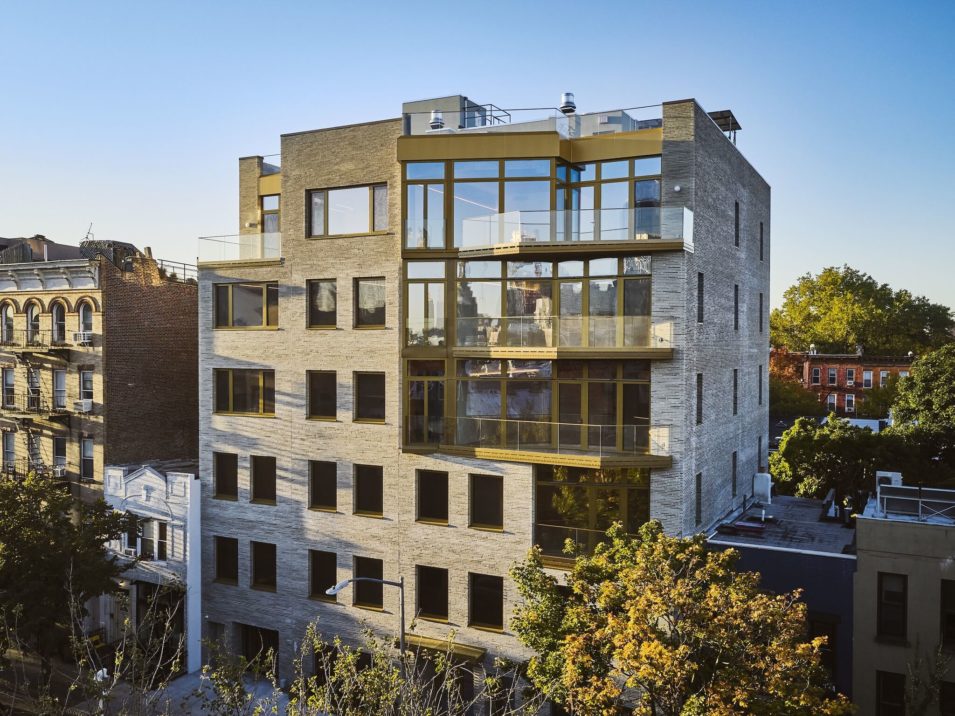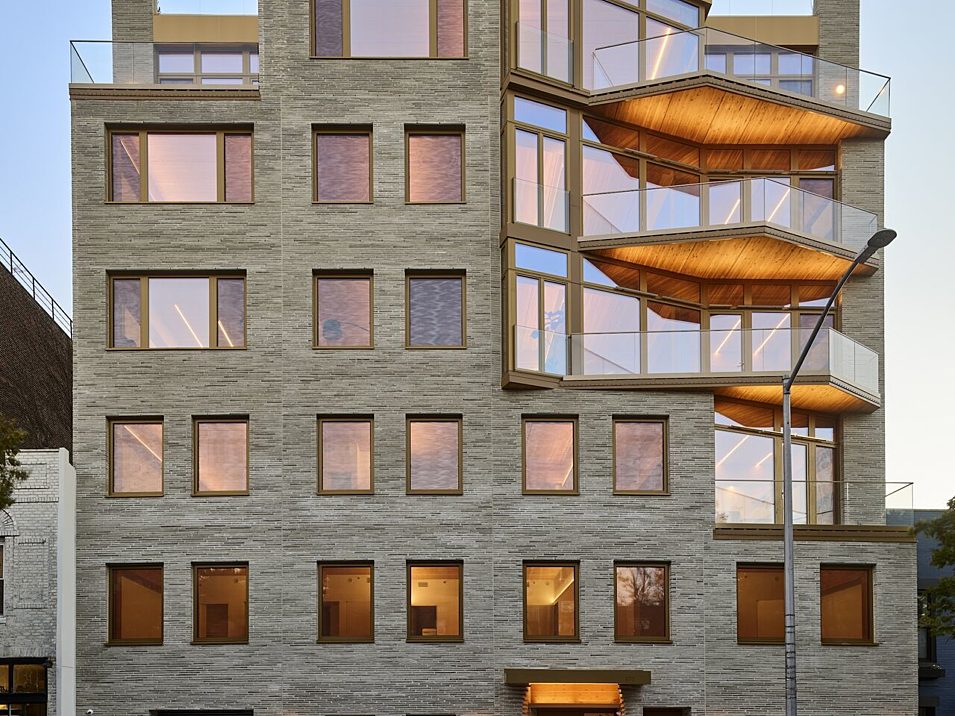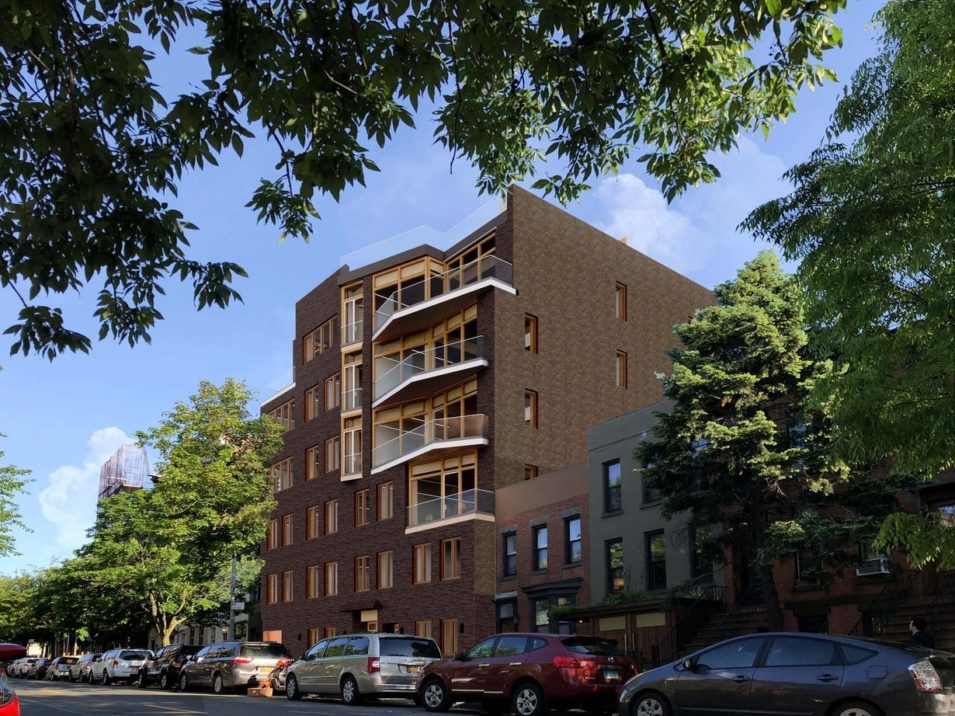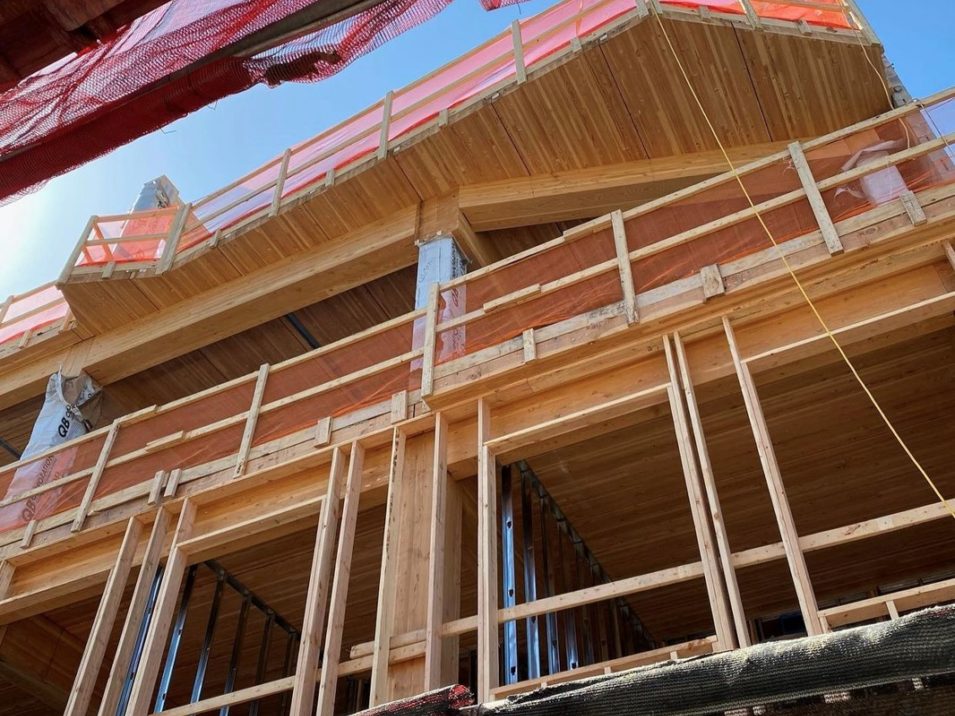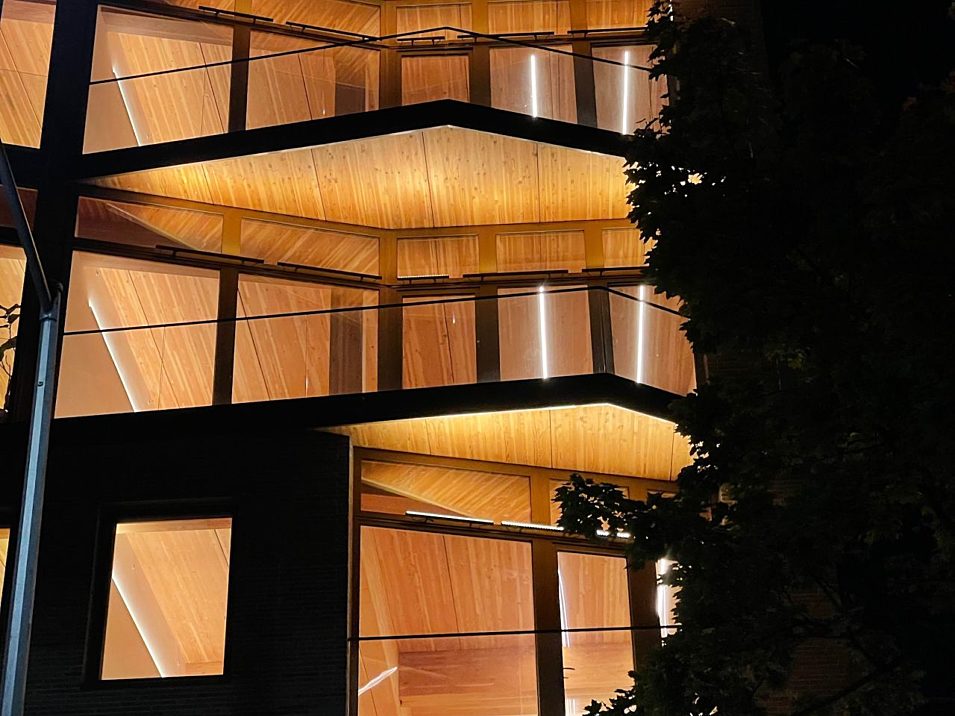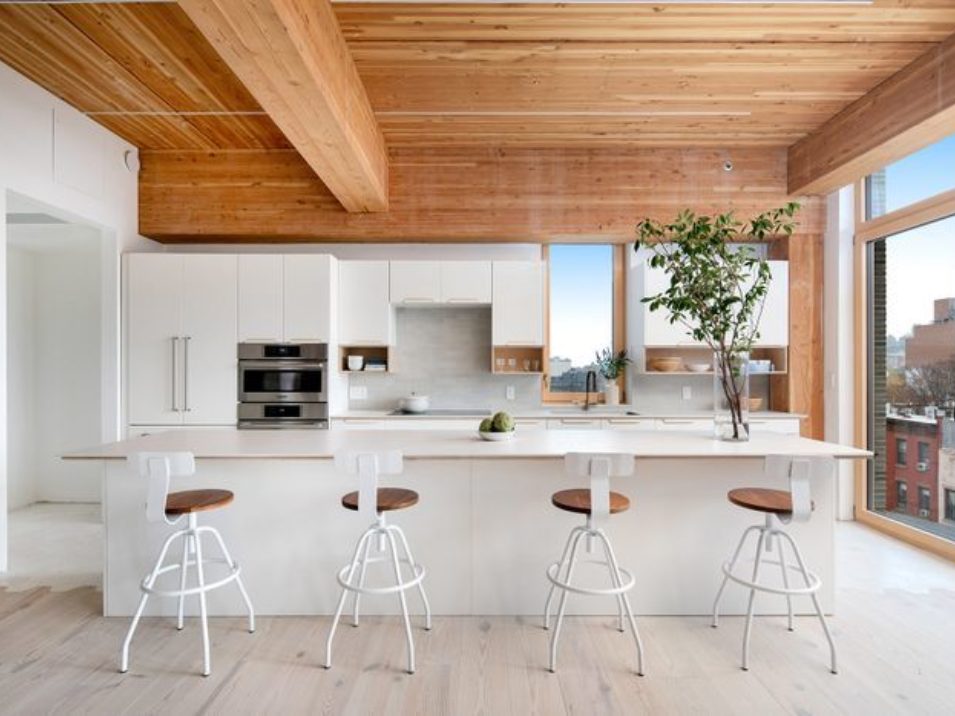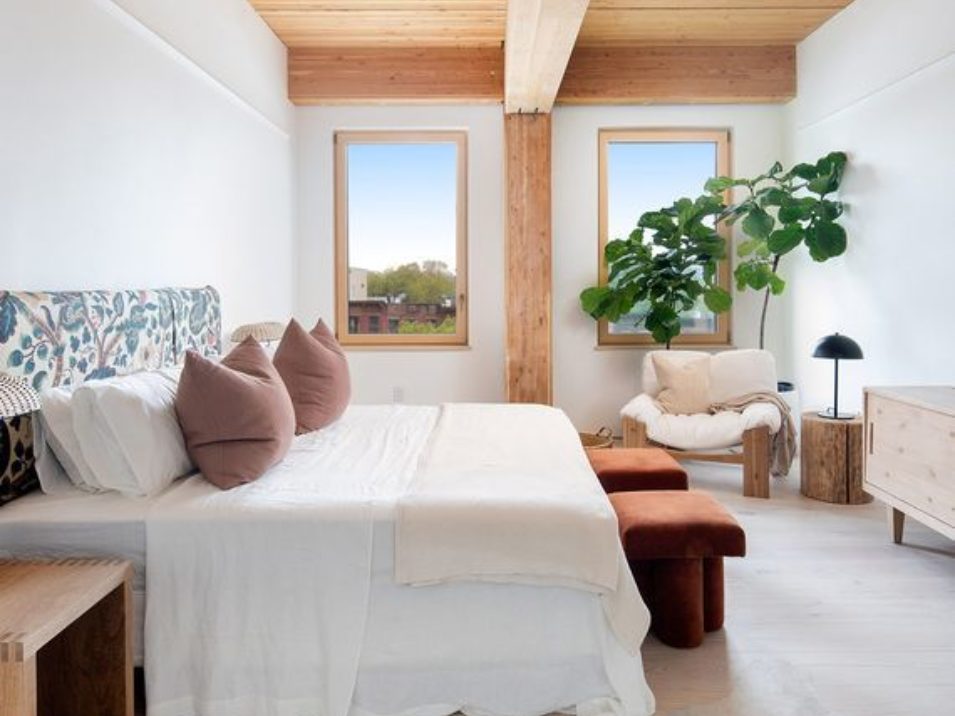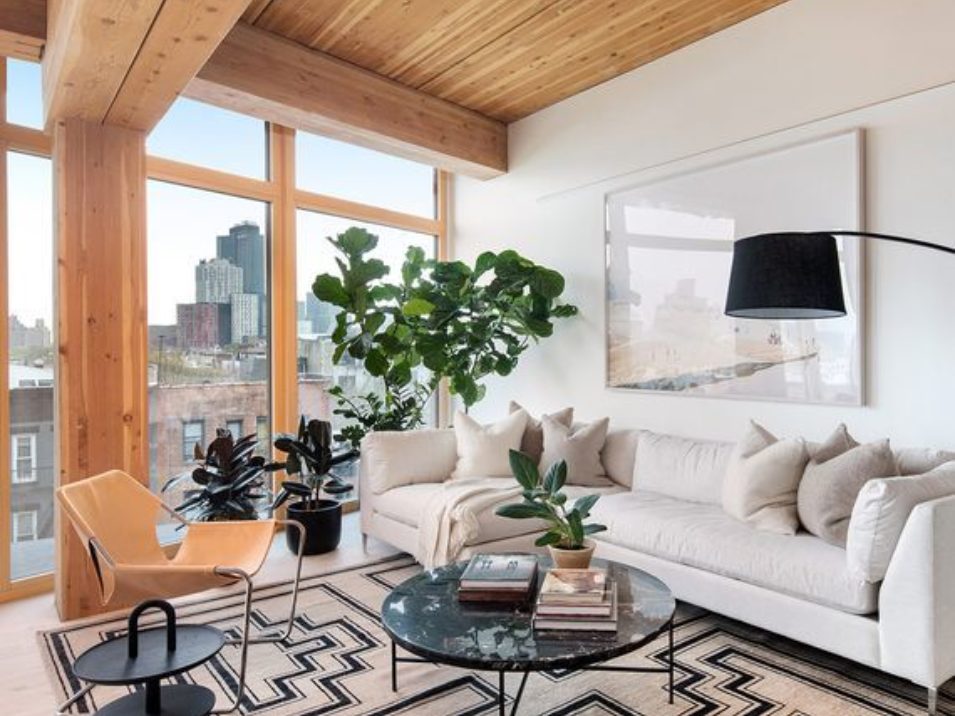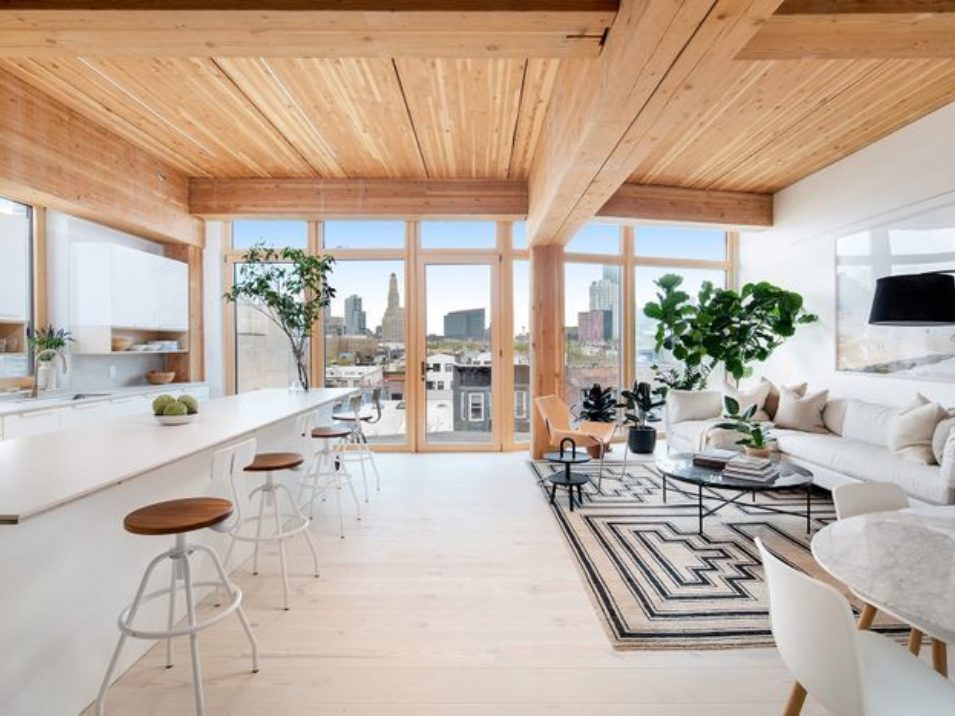 Six-story residential condominium building constructed out of heavy timber and steel with post and beam construction and 7" GLT floor systems. According to the Real Estate Developer, the warmth of the wood and construction and exposed timber features has commanded a premium for the Condo units. The project has received an overwhelmingly positive response from the local community due to fewer workers and less traffic on site, as compared to traditional construction methods.
Photo by Travis Mark via website https://www.treehugger.com/nyc...
Video by MESH Architectures, MESH Office on YouTube https://www.youtube.com/channe...
Mass Timber Scope


GLT Floors
GLT Roof
Glulam Beams
Glulam Columns


Sustainability


North American forests grew this much wood in 71 seconds.

This project kept 549 metric tons of carbon from entering the atmosphere.

This is the equivalent of keeping 118 cars off the road or providing clean power to 106 houses for a year.

Vaagen Timbers Services


BIM, Detailing, and 3D Modeling Work
Engineering Services
Factory Applied Protective Coatings
GLT Panel Manufacturing
Glulam Beam and Column Manufacturing
Hardware Installation
Mass Timber Hardware Connections Supply
Mass Timber Milling / CNC Works