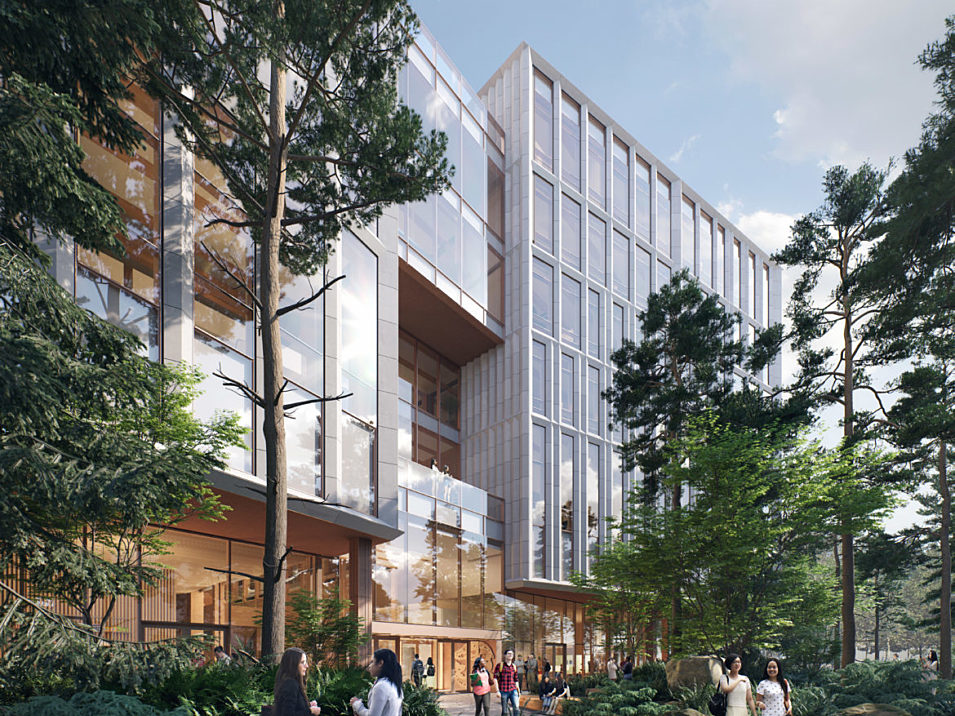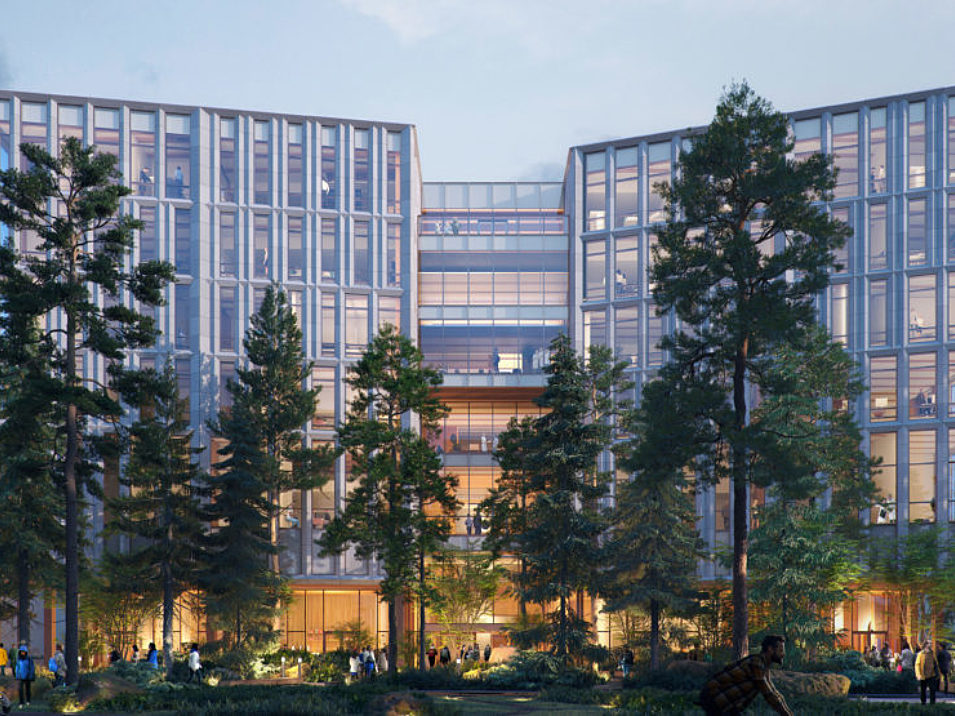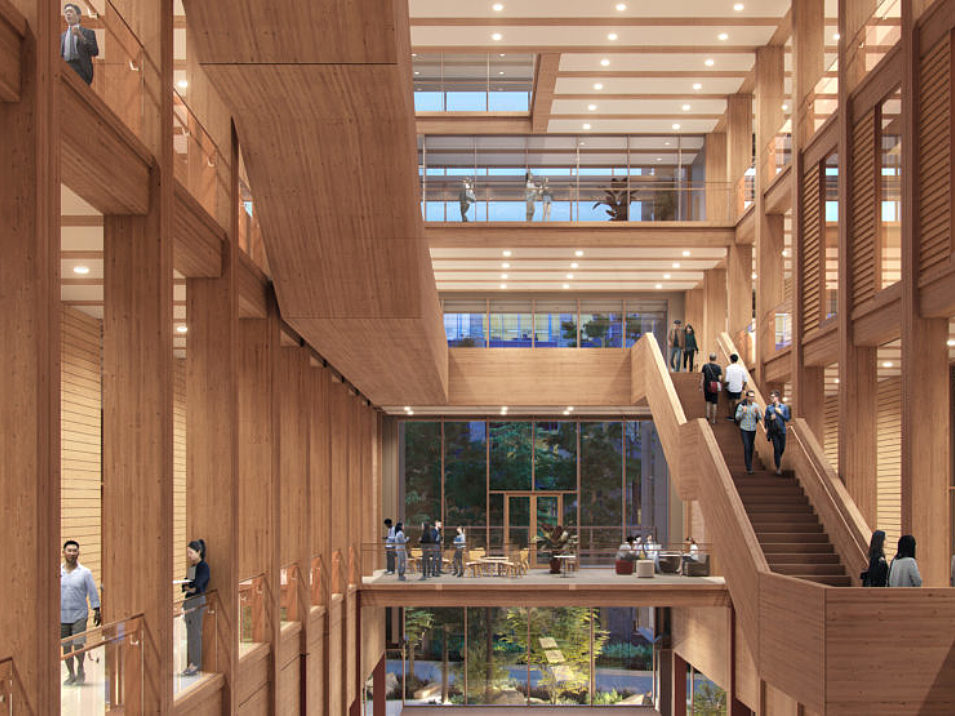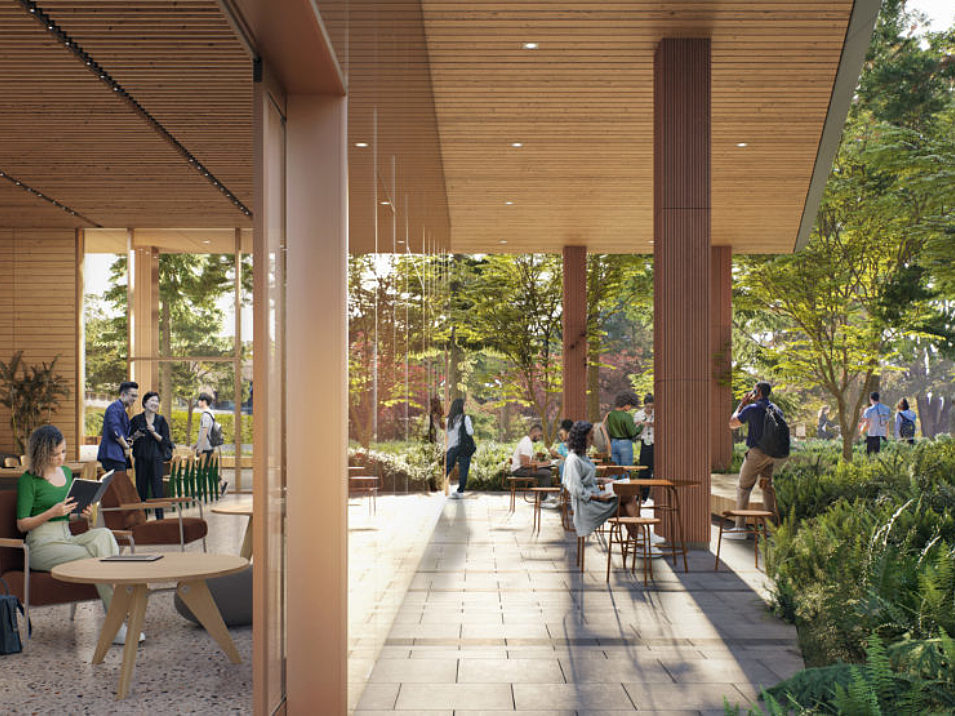 The new Gateway building at the University of British Columbia's Point Grey campus entrance will reflect UBC's reputation as a world-class university. The sustainable 25,000-square-metre health science academic and research building will transform the campus arrival experience for students, staff, and visitors. Targeting completion in 2024, the building will co-locate the School of Nursing, School of Kinesiology, Integrated Student Health Services, and Health and Language Sciences components.
Designed with a holistic approach to people and nature, the landscape surrounding the building was developed to enhance the local ecology. This extended nature landscape will be lined by significant trees and lush ground to offer respite and spiritual nourishment for all visitors. The gateway's structure, made of exposed mass timber, will lower the project's embodied carbon and provide biophilic benefits to users.
Project photos and description courtesy of Schmidt Hammer Lassen Architects.
Mass Timber Scope


Glulam Columns
Glulam Beams

Sustainability


North American forests grew this much wood in 647 seconds.

This project kept 4951 metric tons of carbon from entering the atmosphere.

This is the equivalent of keeping 1067 cars off the road or providing clean power to 963 houses for a year.

Vaagen Timbers Services


Conceptual Estimating
Conceptual Project Development
Architectural Design and Project Support
Manufacturing and Material Supply
Construction and Installation Support
Other Miscellaneous Services
Glulam Beam and Column Manufacturing
Mass Timber Milling / CNC Works
Factory Applied Protective Coatings
Mass Timber Hardware Connections Supply
Hardware Installation
Edge Chamfering / Detail Work