What is "Carbon Friendly Forestry?" It's two things actually. First, it was a conference put on by the Washington Environmental Council, a Seattle-based environmental organization. Second, it's an idea that forestry can be environmentally friendly and have a positive impact on climate change through carbon management. The key to this is getting forestland managers and leading environmentalists working together. Depending on your background you may think it sounds simple enough or you might think the approach is doomed before it gets started. As you'll read, I fall into the believer category.
I was fortunate to be asked to conduct two breakout sessions at the event held in September 2017. It was held at the Cedarbrook Lodge in SeaTac. If you have never been there it's a great setup. Feels like you're deep in the forest, yet you're only a few blocks from the Seattle-Tacoma International Airport. I don't know the exact attendance, but I would estimate that it was close to 200 professionals. The group ranged from professional forestland managers, conservation group leaders, university scientists, to architects. I missed some, but it was a diverse group. I love speaking to groups like this. It provides questions from people that I don't often hear from. This provides excellent perspective.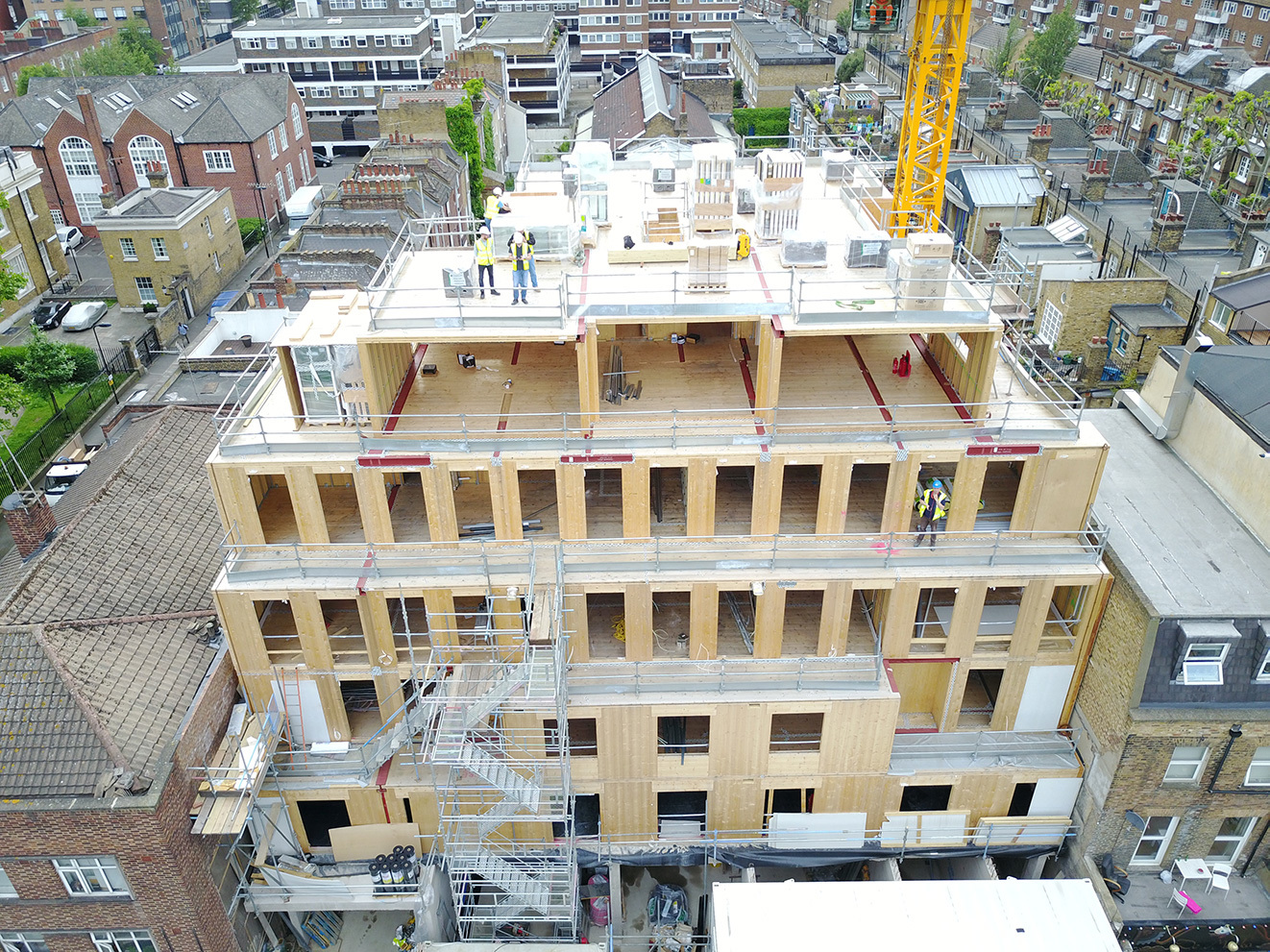 Mass Timber stores carbon within the structure of the building.
Mass Timber and the Environment
The talk that I gave was titled Mass Timber and the Environment. I focused on the way forests can be managed and the products that are used to manufacture Cross Laminated Timber and Glulam. I shared the process that Vaagen Timbers is going to use to produce these products as well as the raw material sources. There is a simplicity to these products as we as benefits, both in terms of quality buildings and the environment. Feedback was great. Some wanted to know how these new products were going to affect how we manage our forests. Most of the audience seemed very excited about the prospect of having these mass timber products commercially available.
One question centered around the rotation age of forests in western Washington and Oregon. There's a concern that because mass timber can use material generated from smaller logs that it may lead land managers to cut trees sooner than they do now. This effect is unlikely for a couple reasons. The first reason is that these products are made from traditional lumber products. That means there isn't a need to harvest forests for smaller logs than we do already. The second reason is that much of the lumber used for these products come from inland forests. These forests are managed differently than forests in the coast range and western slope of the Cascade Mountains. The fire-prone forests of the inland and inter-mountain regions are more often managed using selective harvesting, thinning, and forest stewardship projects. This means there really isn't the same rotation age issue.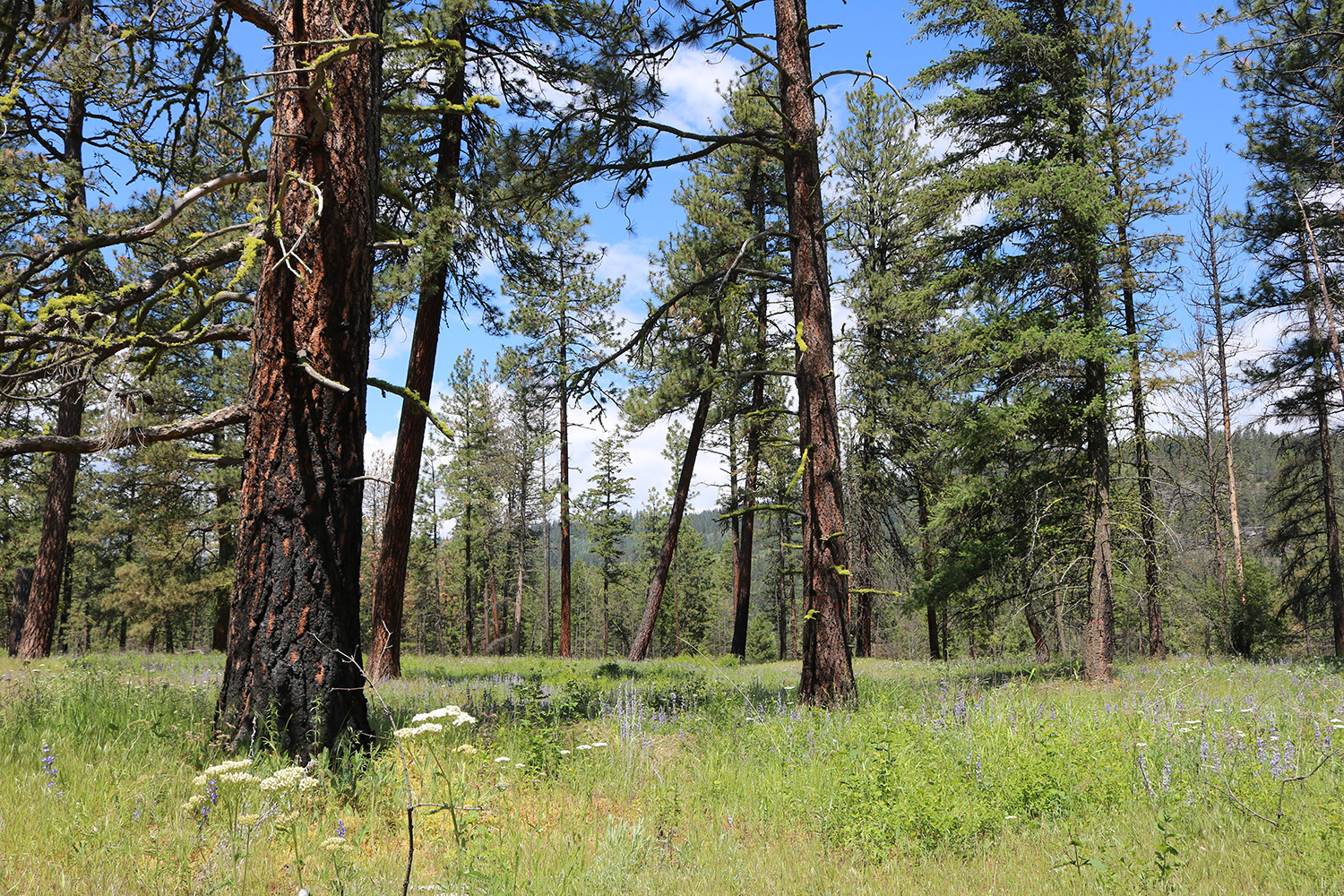 Healthy forests don't just happen, they require active management.
Fire-prone Forest Stewardship
Much of the forest management of the dry-site forests or the fire-prone forests is beneficial without even considering the end products. The result of this forest management creates forests that more resemble natural tree spacing. I believe this creates the potential for a new future where the mills are designed and sized to help address our overgrown forests. This is a result of decades of fire suppression coupled with little to no fuel reduction. If collaboration results in a plan whereby executing that plan means the mill has the logs it needs to stay viable isn't that a great thing? Isn't that the model of sustainability?
Don't get me wrong, we need to focus on the areas where the mills still have a toehold before building new mills. We need to create balanced projects that provide consistent supply to the mills that still exist. These are the best places for the Forest Service to develop plans that work as well as create revenue. There are many places where the forests need to be managed and have great quality logs just waiting to be purchased. The businesses just need the assurance of a consistent program to invest in new technology. If we can do this, we all win.
Carbon Friendly Future
There are still people who don't believe this vision is the correct one. There are those that believe that thinning is bad and the benefits are overblown by the industry. To that, I can say that I have created great relationships with many leaders in conservation. We have walked in the woods together. We have talked at great lengths about our shared interests. The success of projects for over 15-years speaks volumes. Our work has been hard, but it's been great. We know that we are right and if we do much more of it we will see even further benefits.
The choice is ours. We can continue to turn away from those that hold opinions that are different than ours, or we can take the time to talk, develop shared interests, and create a common ground that will develop trust and consensus around the future of our forest. I encourage you to reach out and collaborate for the collective benefit.