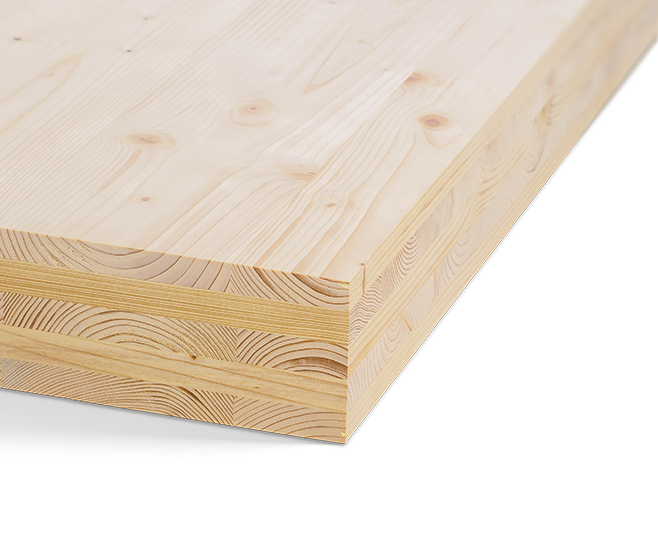 Cross Laminated Timber Panels
Cross-laminated timber (CLT) is a large-scale, prefabricated, solid engineered wood panel. It is lightweight yet strong and boasts superior acoustic, fire, seismic, and thermal performance. CLT is fast and easy to install and is commonly used for long spans in walls, floors, and roofs.
LIGHTWEIGHT.
FAST INSTALLATION.
AESTHETIC BEAUTY.
MULTIPLE SOLUTIONS.
FEEL THE HEART OF THE FOREST
Layers of natural wood create strong panels and beams that breathe new life into your structures and design. CLT is built to last and aesthetically created for you.
How can we help you?